The Probate Service has said that it is now accepting personal applications online, providing that the applications meet certain criteria.
If you are the executor of an estate in England and Wales, you can now apply online for probate using a new digital service launched by HM Courts and Tribunal Services. At first the service will only be available to personal applications from executors who are acting alone and have a copy of the original Will. If the Will has been updated with a codicil, the executor will still need to submit a paper application.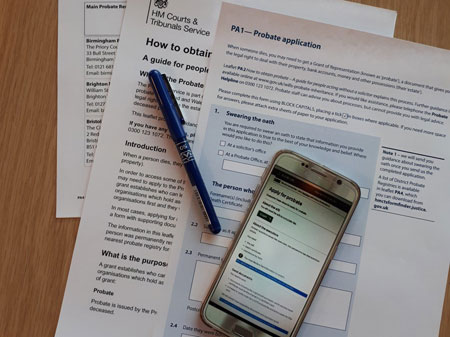 The Probate Service has said the online application form is easier to understand, but it has said applicants will need to provide supporting documents, including the original will and two photocopies, the death certificate and the associated inheritance tax forms.
How does the online probate service work?
The online probate service will allow an executor to submit details online to obtain a grant of probate. However, it is not a fully digital service just yet, as there is still a need to send through copies of the necessary paperwork, including copies of the Will and the Death Certificate. Applying online will of course save executors time, and there will no longer be a need to visit the probate office or a solicitor's office, and all the hassle that entails, to swear an oath.
How much does it cost to apply for probate?
When you apply for a grant of probate, you will need to pay a fee, which is currently set at £273, although this increases most years. However, if the estate is worth less than £5,000 this fee is waived. With the new online probate service, you will be able to pay the probate fees online when you make your application. It is cheaper to apply for probate online than via the post, and of course there will be no need to pay additional solicitors' fees.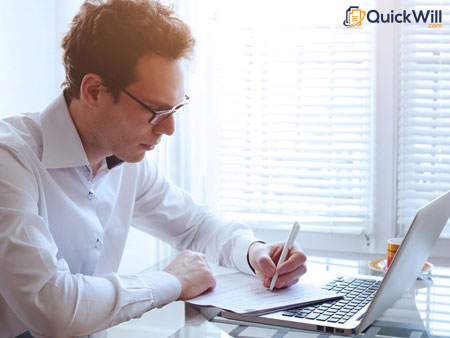 Online services for more complex cases are also coming, with The Probate Service saying: "We are looking to enhance this in the future, potentially through links with other departments to gather this information automatically as part of the process."
Jenny Chase one of the experts at leading UK online will writing company Quick Will says: "This will be a relief to those who apply for probate after a loved one dies. There will now be less red tape and anguish as people will no longer have to swear an oath in front of a solicitor. It is great news that this online probate service is now online, and it is yet another example of how the will writing industry is moving online."